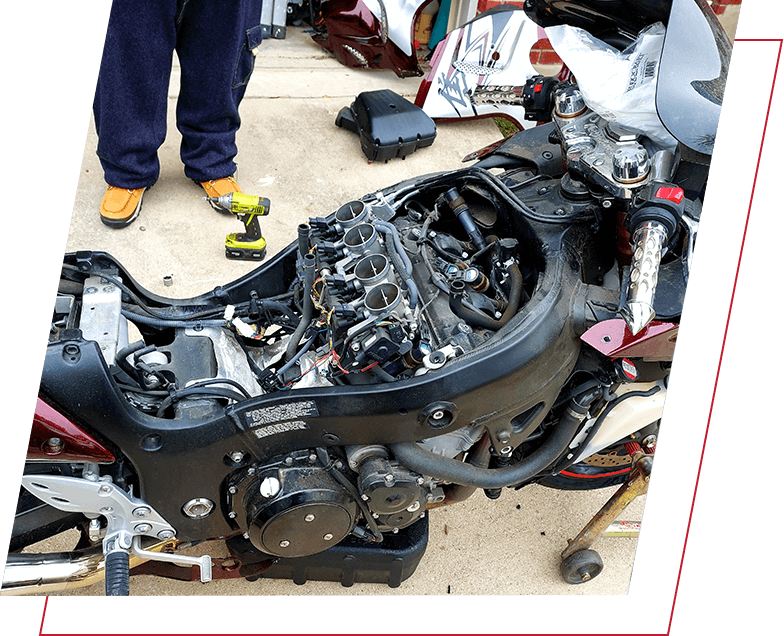 Licenced Motorcycle
Mobile Motorcycle Repair has been licensed and operating since 2009.
We offer a service that is:
Fast - Most jobs are completed on the same day.
Friendly - MMR takes the time to explain the ins and outs of the service that they are providing and gives you the opportunity to learn something while getting your bike repaired.
Fair - Our rates are some of the lowest in town while still offering a reliable service. You might be able to find someone cheaper, but not with the level of professionalism and knowledge that we have.
San Antonio's leading provider of in-home Motorcycle Repair.
We provide a service that can repair most motorcycle service needs. Mobile Motorcycle Repair is a professionally licensed mobile business that can fix your motorcycle, ATV, dirt bike, etc. We bring the shop to you, so you do not have to worry about towing your bike across town. We will make house calls to central areas and will go further for an additional fee.
Mobile Motorcycle
Repairing Video